*Minimal Slip


-No more annoying slipping, get that perfect tug the first try. No adhesives or sticky tricks required. High tension capable.



*Comfortable Dual Spring Tension


-Both inner and outer tension is with spring tension, never direct.



*Dual Tension Indication


-Indicates real-time tension of both inner and outer as you tug, up to 2.5 and 3.0 lbs respectively.



*Inner Pre-Tension


-Easy to use inner pre-tensioning system. Up to 2.5 lbs tension available, also includes soft spring with 1.25 lb max.



*Superior Pusher Cone Design -Your glans will thank you!


-Improved design places all inner tension where you want it- on the foreskin, not pushing directly on the glans. Quit beating up your head while wasting tension! No more red spots or glans damage!



*Simple Operation

*5 Sizes Available

*Less Skin Required to Use


*** Not confirmed but predicted ***


-Less skin is needed to use this because the glans naturally sits into the device and more skin can be rolled onto the main housing cone, making it easier to grip with the outer ring. I was a CI-3 when I designed this, but I'm not sure what the minimum required is. Either way, doing some manual methods for awhile once you grow into it is the worst case scenario you'll face with too little skin.

*NOT Designed for Overnight Tugging


-No parts in this device are forgiving enough to compensate for nocturnal erections. Don't fall asleep with it on!






The TugBoat XT Tugger was designed to be easy to use and have everything you could want in a dual tension tugger -without all the slip or the sore glans issues! It delivers anywhere from soft to serious tension on the inner and outer foreskin, promoting skin growth for male restoration, while being very comfortable to wear. Inner pre-tension is as simple as basically pushing a button, and attaching a strap is a breeze. US Veteran owned. Patent pending.
How to use:
1. Wash device and penis
2. Insert glans into pusher cup
3. Roll foreskin forward
4. Fit the outer ring cone
5. Set the inner pusher length and tension strength
6. Attach the puller arm with a strap
Demo Video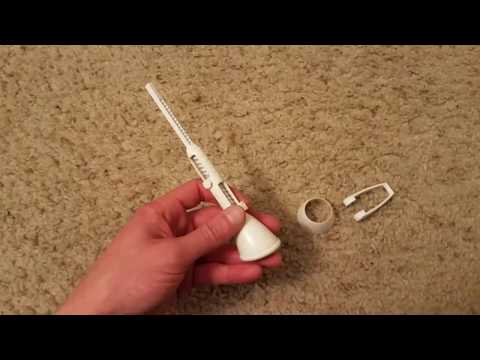 ebay listing
http://m.ebay.com/itm/TugBoat-XT-Tug...-/192193556442